BRYCE -Sci-Fi

I dedicate the pages here to those giants of modern avant-garde literature (Sci-fi&Fantasy), who taught me alternative ways of seeing our reality, and fed my imagination with incredible visions of possible futures and different ways of life like: Jules Verne, J.R.R.Tolkien, Ray Bradbury, Theodore Sturgeon, Robert Heinlein, Robert Anton Wilson, Ursula K.LeGuin, Joan D. Vinge, Doris Lessing , Anne mcCaffrey, Mary Stewart & many others.....

There are no pictures like the ones in our mind´s eye!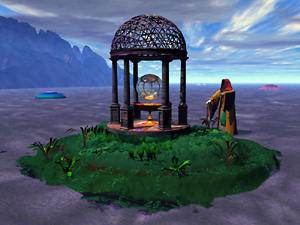 All pictures copy-right © Jörgen Sangsta-99 & -00

You can go to Amazon.com right now & look for some nice Sci-Fi...
You can also go to Amazon by the links from the authors I mention in the intro to this page, and see some of the special books I have picked!
You can spend some time checking out what may be the biggest collection of Sci-Fi art on the net, collected by SLAWEK WOJTOWICZ, go and see
The Ultimate Guide to SF art on the Web!